The statistics shows that nowadays kids are swapping active, outdoor play for a more sedentary lifestyle, causing severe consequences for their health and overall well-being. They tend to devote more waking hours to "screen time" than they do to outdoor play.
      Most parents want their kids to be physically healthy, well-rounded and independent. They encourage children to spend more time in the outdoors and away from technology aids their physical well-being, and helps them improve their emotional and intellectual health, too. So many parents add a pool to they backyard oasis. However, parents worry that colds and other infections affects their children's physical health.
      Warm pool water is is very important to family pool, so you must need our Muse Solar Heater. Following is new product introduction:
      Product Capacity: 5L
      Size: 78*100*30 cm
      Carton: 122*12*41 cm
      Max. Pressure: 3 bar
      New Designed Solar Injected+extruded solar panel.
      High quality HDPE panel with transparent PC cover to create 20% efficiency improvement.
      Adjust legs to set the panel with 30 degree angle.
      32/38 mm connection for above ground pools.
      Split panels for space saving and easy assembling.
      Multi panels can be connected by using bypass kit.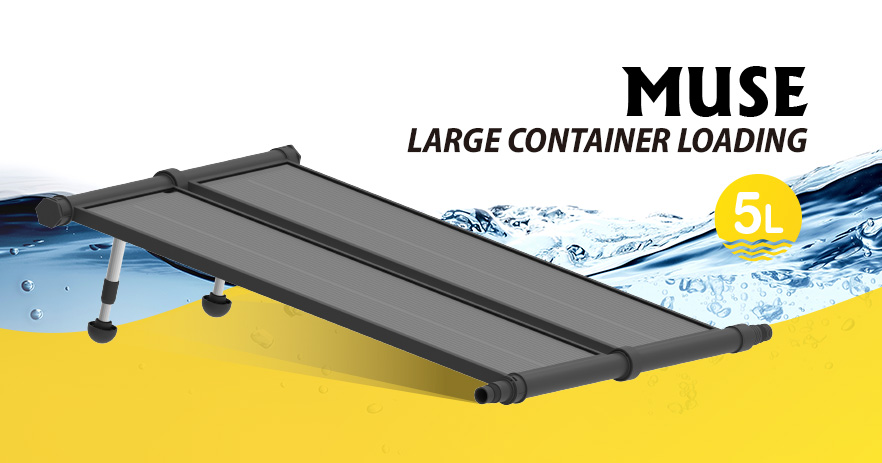 ---
Post time: Aug-02-2022