When you have your own above-ground pool, you want to decorate it as much beautiful as you can. Most people choose to make a deck for an above-ground pool so that the family can dive in. You can imagine a child with a swimming ring on, jumping into the pool. In fact, replacing the pool liner will also give the pool a brand new feel. There are a variety of patterns in the market. Every time you replace a liner, it's like replacing a new pool. Here are three methods to installing a pool liner. Overlap, uni-bead and beaded.
      Overlap Liner:
      An overlap style liner is folded over the wall of the swimming pool and held in place underneath the top rail of the above ground swimming pool. If your swimming pool requires an overlap style liner, you can see a small amount of the pool liner under the top rail on the outside of the swimming pool.
      Uni-bead Liner:
      Unlike overlap liners, uni-bead liners need to be sized to the exact length, width, and height of your pool. This means they need to be customized in every direction to ensure the perfect fit.
There are two types of uni-bead liners: J-hook and beaded.
      J-hook Liner:
      J-hook liners have a upside down J, and you just need to hook it on the top side of the pool wall. J-Hook pool liners can also be cut to be used as a beaded one.
      Beaded Liner:
      Beaded liners have a small groove or lip at the top edge of the liner. This small lip is snapped into a track all the way around the inside of the swimming pool at the very top of the pool wall, to hold the pool liner in place.
      All types of liners are available in the market, and it is not possible to say which one is better. Liners are available in all sizes and designs for above-ground swimming pools. We manufacture from round to oval to rectangular. We are here help you to better serve your customers. Contact us here.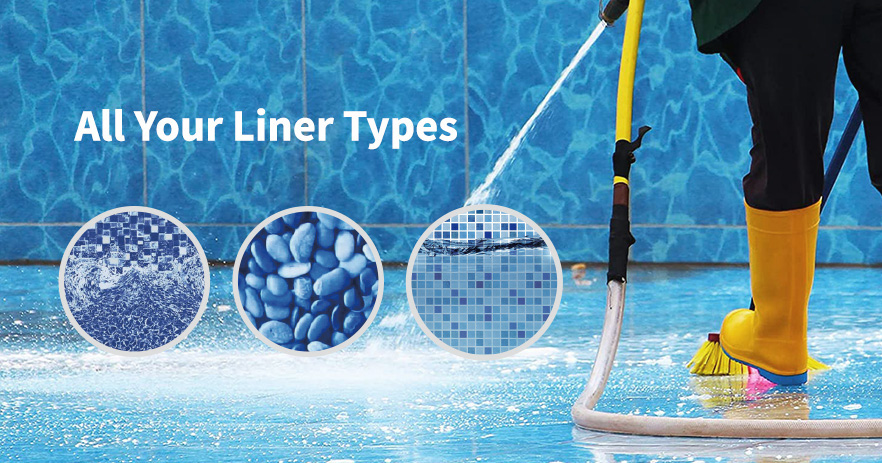 ---
Post time: Oct-11-2022